doTERRA AromaTouch
Technique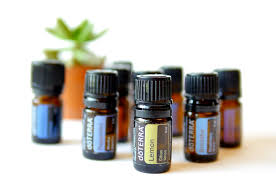 | | | |
| --- | --- | --- |
| AromaTouch Technique | 45min | €50 |
| AromaTouch Technique & Head Neck & Shoulder Massage | 60min | €65 |
The AromaTouch Technique is a simple yet powerful way to provide every individual with an essential oil experience.
Each essential oil in the AromaTouch Technique was selected for its individual aromatic properties, which become more powerful when used in combination.
The essential oils are applied along energy meridians and visceral contact points of the back and feet to help balance the sympathetic and parasympathetic nervous systems. Unlike traditional massage, it utilises eight oils that promote relaxation and stress relief, offer immune support, decrease pain and inflammation and elevate mood. Using a specific application technique the oils stimulate homeostasis producing a profound whole body experience.
Physical touch is as important to the AromaTouch Technique as the aroma because of its amazing healing benefits. While the main purpose of the technique is to apply the oils and provide the recipient with an essential oil experience, the AromaTouch Technique is also about connecting with another person on an emotional level. The connections developed through this technique form feelings of trust and help the recipient relax.
The AromaTouch Technique is gentle and can be adapted to accommodate young or sensitive skin so that anyone can benefit without the worry of overwhelming the body.