About
Rose Dennigan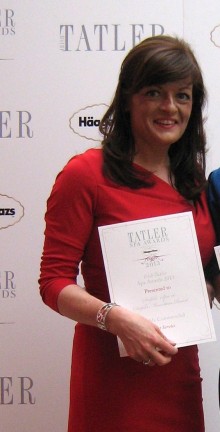 I have been working as a therapist for over 20 years. In this time I have undertaken extensive training in massage and beauty therapies. My most recent addition to my treatment skills has been a qualification in the Aroma Touch technique using Do Terra oils.
Over the years I have developed an increasing interest in holistic therapies which has led me to pursue a deeper understanding of the body-mind connection. I have studied traditional Chinese medicine as part of a four year Shiatsu Diploma Course and also trained in Plexus Bio Energy with Michael O'Doherty. I have recently extended my knowledge with a Diploma in Hidden Mind Investigative and Corrective Sound Protocol with Tom Griffin at the Hidden Mind Institute.
My industry experience has included working as a Senior Spa Therapist and Spa Manager. Completing a Fetac Level 6 Certificate in Train the Trainer has recently brought me into the highly satisfying area of therapist training and spa consultancy.
I am committed to providing an excellent standard of treatments and have been recognised for this by Irish Tatler Magazine. I was the recipient of a Highly Commended Therapist Award in 2012 and also two Highly Commended Spa Awards during my time as Spa Manager in Delphi Mountain Resort.
I am a firm believer in the holistic approach to health and wellbeing. Through the treatments I offer I endeavour to enable you to take responsibility for your own health and wellbeing.