Massage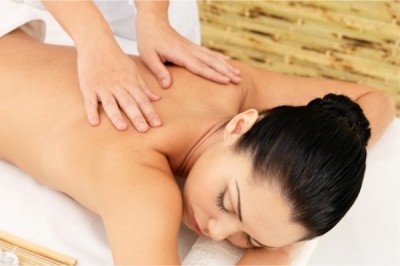 Massage therapy is a treatment in which the therapist manipulates the soft tissues of your body including muscle, connective tissue, tendons, ligaments and skin. Using varying degrees of pressure and movement it induces a deep state of relaxation and reduces muscle tension and stress. Massage helps to break down waste deposits, improve blood circulation, increase energy levels and can help to reduce high blood pressure.
Massage can also be used to help in the recovery from and prevention of sport injuries, repetitive injuries and pain from overused muscles. It improves posture, muscle tone and promotes suppleness in the joints and muscles. In a relaxed state, the body's natural healing ability is at an optimum and so the benefits can be felt on a physical, mental and emotional level.
Relaxing Therapeutic Full Body Massage

55min
€55
This full body massage helps you to unwind and de-stress both physically and mentally. The pressure used is light to medium and will induce a state of pure relaxation.

Deep Tissue Full Body Massage

55min
€55
Find relief from chronic pain, tension and tightness caused by injury or overused muscles. This therapeutic full body massage focuses on specific problem areas, with deep pressure applied during the massage. The pressure can be adjusted to accommodate comfort levels.

AromaTouch Signature Massage

55min
€65
Using a blend of doTERRA pure essential oils including peppermint, grapefruit and lavender to soothe your senses with this relaxing therapeutic massage. The richly aromatic oils and gentle massage strokes will induce a state of pure relaxation.

AromaTouch Deep Tissue Massage

55min
€65
Formulated to soothe and cool, doTERRA Deep Blue is an enriching blend of oils including Wintergreen, Blue Tansy and Camphor. This deep tissue massage will assist in relieving tired, aching muscles and leave you feeling rejuvenated and relaxed at the same time.
Tailor your massage to suit your time by choosing one of the following alternative options:
| | | |
| --- | --- | --- |
| Full Body Massage | 75mins | €75 |
| Full Body Massage | 85 mins | €85 |
| Back, Neck & Head Massage | 55 mins | €55 |
| Back, Neck & Shoulder Massage | 25 mins | €30 |
| Head, Neck & Shoulder Massage | 25 mins | €30 |