Eminence Organic Facials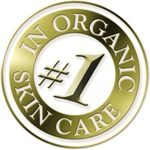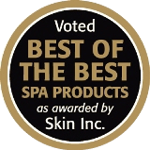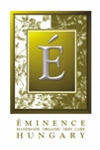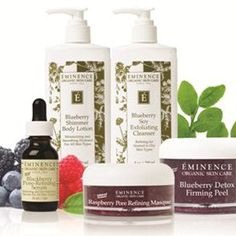 Eminence Organic Skin Care is an award-winning skin care line using handpicked, handmade products especially for you. These natural and organic active products use only the highest quality ingredients clinically tested to ensure the best results for your skin. The products are prepared without any severe heating or hydrogenating processes that can affect the nutritional content and potency of natural ingredients. Vitamins are captured in their all-natural fresh base, offering dramatic results as actual seeds, pulps and peels impart regenerative and healing powers that only nature can produce.
Eminence have been voted "Favourite Skin Care Line" by skin care professionals and are #1 for skin care results in the natural & organic spa industry. This organic skin care line treats all skin types and is composed of the freshest fruits, vegetables, herbs, flowers and exotic spices. Treat your skin and delight your senses with an Eminence Organic Facial.
All Eminence Facials incorporate specific Hungarian Massage techniques to enhance the lifting and toning effect, the result is an ageless, glowing complexion.
Eminence Organic Prescriptive Facial

60min
€75
Using the most powerful anti-aging technology in natural and organic skin care, the skin is thoroughly cleansed with anti-oxidant rich, fruit-based cleansers. This is followed by a specifically chosen exfoliator to uncover soft, gorgeous looking skin. The face and neck are then treated with masques which will plump and regenerate the skin. The hydration is completed with a nourishing moisturiser leaving your skin feeling firm, smooth and glowing.

Eminence Signature Fire & Ice Facial

60min
€75
A positively stimulating facial that will leave your skin glowing, detoxified and firm. After a deep cleansing, the skin is exfoliated with a warming spicy kick of paprika, sage and horsetail plant to stimulate circulation and detoxify the skin. The tingling hot sensation is cooled with an application of chilled organic masques and creams lightly whipped to suit your skin type whilst you deeply relax. Age-old Hungarian face, neck and scalp massage techniques are applied to de-stress your skin, leaving it soft, toned and fresh with long-lasting results.

Eminence Organic Taster Facial

30min
€45
Enjoy a little taste of Eminence. Skin is cleansed with a specifically chosen fruit-based cleanser followed by a deep exfoliation to reveal soft, plumped skin. Relax while your face and neck is treated to a lifting and firming massage and hydrated with a delicious whipped moisturiser. The perfect treat as a pick-me-up or to prepare your skin for a special occasion.

Eminence Organic Eye Treatment

(Add to any of the above facials)
15min
€15
Treat the delicate eye area to a gentle exfoliation followed by a hydrating eye masque. A soothing massage helps to smooth out fine lines and puffiness while the hydration is completed with a gentle eye cream.